Our teachers know their students and work with them to help them realise their potential as learners. Our focus on authentic learning and authentic assessment ensures that we challenge our students to grow in their learning and achieve their personal best.
Throughout our community of Sydney Catholic schools, we have shown high performance of our students in measures such as NAPLAN and the HSC.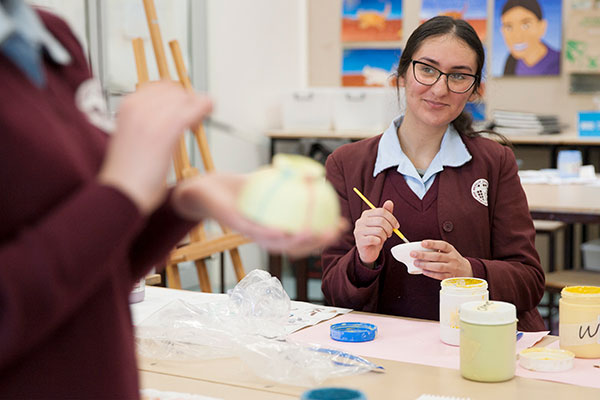 At Mary MacKillop Catholic College, we encourage all students to strive for excellence and personal best, to make learning their priority and to possess a growth mindset, and this has resulted in overall growth in student achievement. The college consistently achieves above average HSC results in the majority of subjects and our students demonstrate significant learning gain, that is, students achieve beyond expected. These strong results have meant that many of our students are awarded places into university.
We are dedicated to developing young women, who have the courage, tenacity and confidence to grow in their academic, faith and social maturity and go out into the world to make a difference. We are proud of all our students.
We believe in developing the whole person, challenging students in all areas and recognising their accomplishments through our awards system. Awards include, Dux of the college for achieving the highest ATAR, the Mary MacKillop Award for outstanding contribution to school life, awards for leadership, outstanding citizenship and community spirit, a range of sport awards for outstanding achievement in many or one sport, community service awards, improvement and encouragement awards and Bronze, Silver and Gold Awards for academic performance and community involvement. Students from Years 7 to 12 are also recognised for gaining first place in a course.