Our state-of-the-art learning facilities, surrounded by tranquil greenery,
provide a supportive backdrop for students to learn and grow.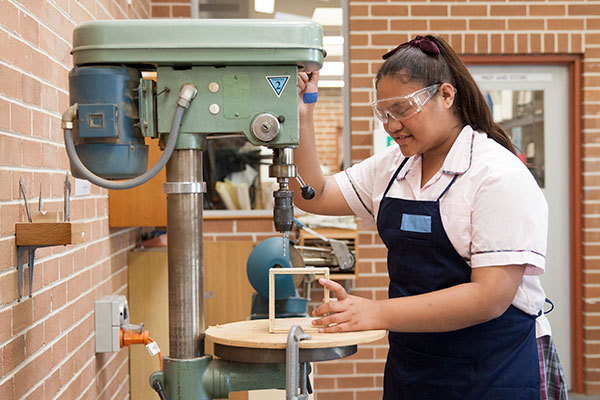 Specialist Rooms
The facilities at Mary MacKillop Catholic College are designed to cater for the interests and abilities of our young women. Students experience learning in specialist rooms for hospitality, retail services, business services, drama, dance, music, visual arts, design and technology, food technology and science. Rooms for woodwork, robotics and STEM allow our girls the opportunity to learn in areas traditionally seen as the domain of males.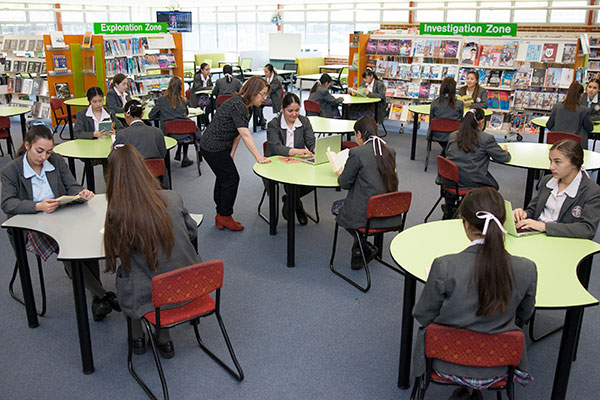 General Learning Areas
Our classrooms are varied in design and furnishing to allow for a range of learning modes. The classrooms support the preferred learning activities of girls, such as, multimodal, hands-on, discussion, real-life, creative and collaborative learning. To support the 21st century learner, all rooms are equipped with state-of-the-art technology.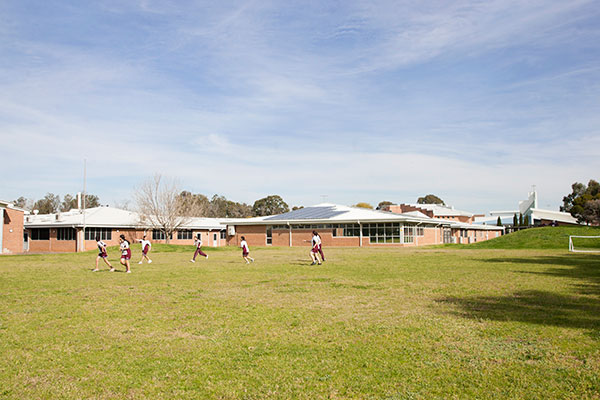 Outdoor Spaces
Learning at Mary MacKillop Catholic College is experienced inside and outside the classroom. The outdoor facilities include courts for netball, basketball, tennis and volleyball, a field for soccer, touch football and athletics, vegetable and fruit gardens for science, food technology and hospitality, and a peace garden for meditation and indigenous ceremonies. Our outdoor learning spaces promote teamwork and fitness, environmental awareness and real life experiential learning.