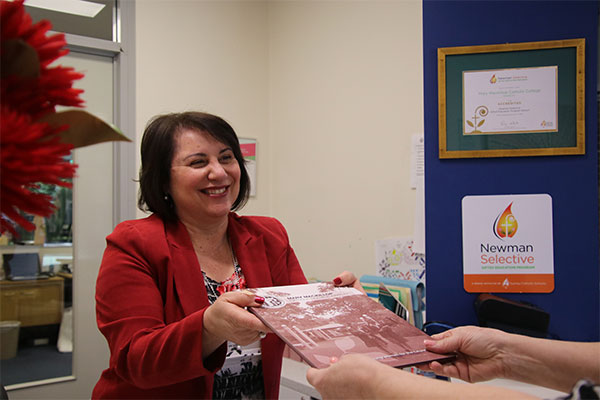 All who step into the foyer of our college instantly feel that it is a special place. We invite you to come and experience the richness and welcome of Mary MacKillop Catholic College with student-led school tours on our Open Day in March of each year. During Open Day, hear from the principal and view our college in action with visits to live lessons that demonstrate the high quality of teaching and engagement in learning.
In addition to Open Day, Meet the Principal tours are held during the year. Visits at other times of the year are welcome, simply contact the College Office on (02) 9725-4322.
For enrolment information and general enquiries, contact the Enrolment Officer on (02) 9725-4322 or email info@mmcwakeley.catholic.edu.au
Take a virtual tour 
Can't make it to our open day? You can take a virtual tour of our school at any time. Join our students as they show you around our amazing facilities, see learning in action in our classrooms, and discover the Mary MacKillop Catholic College Wakeley difference!